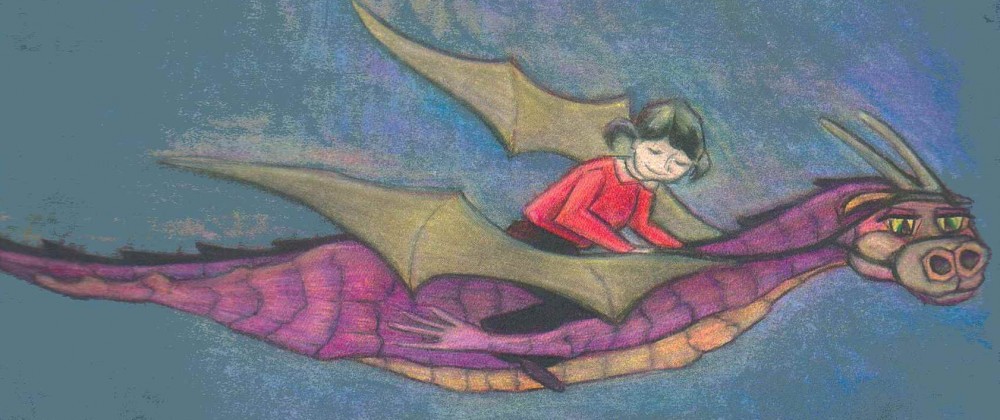 I have prompts, but none of them are calling out to me. My dragons sit in my lair and give me the evil eye because I can't think of anything to write. Although in my defense; I have been having some website issues on my other website, Faith Inspiration and a Cup of Tea. When I started on this challenge I thought I would be posting on both websites, that is until  I couldn't get into my other website. I contacted my host and thought they had helped me last week. They said it would take some time days to start working again, but I think a week was a little extreme. So this week I again contact the host and they fix it again. Hurrah, I can get into my website. Darn I can't open any of the pages, so no posting yet. Contact the host again this morning and after a few minutes restored complete access to my blog. Anyway I may or may not attempt to do the challenge on the other website, but am planning to continue on this one.
Myrria still isn't happy. Her and I just had a discussion about why I wasn't writing. I have a couple of projects that I could be working on and yet have little desire to do the work. Myrria isn't pleased. She pointed out that in the short story I was writing that I was using the wrong dragon. Both of the dragons that I tried in the story weren't even born in the time period that I was trying to write in. She also pointed out that maybe I was using the wrong character and instead of trying to create a new one, I should explore the stories of one of my existing characters. Oh and she also suggested quite strongly that she was the dragon to be used in the story.
So now I have a different dragon and character to use in the story prompt Into the Woods. One other suggestion she gave was to abandon a prompt that I was trying to combine with Into the Woods. So I pretty much and am on square one. Time to do a little mind mapping and see what comes up. Hopefully this discussion has helped to delete my dry spell and I can start writing again.
Myrria, Princess Enit or Prince Airyn? They both have stories that haven't been told and they both have woods that they can go into. Just have to figure out what is going to happen in the woods. I remember when I first wrote Prince Airyn's story one scene that did not get written, so not included in the book, was about the forest outside of the Flaithri School for Adepts. The forest was a forbidden forest, but I never explored why it was forbidden or what would happen if he went into it. Enit attended the same school, although a different campus. They didn't realize at the time that they were brother and sister. Maybe there is something there that I can tap into.
I guess this post has been about my process. I read a two blog posts yesterday one was telling me it was okay not to be okay, and I think I need to take that advice. Sometimes things just don't come together the way you thought they should and that's okay. The other one was about distractions and not having anything to post. Again the advice from the first post it's okay not to be okay. I have to take this advice to heart. Somedays things are not going to go the way I want them to, I just have to live in the moment, take a deep breathe and embrace what is happening instead of trying to force it.
I'm not sure where this post will fit today or if anyone will be interested in reading my rantings but it has been cathartic for me to write this. The most important thing; I am writing and a story will come out of it someday.
Myrria and I will see you tomorrow and hopefully you will be spared another rant. Goodbye for now.