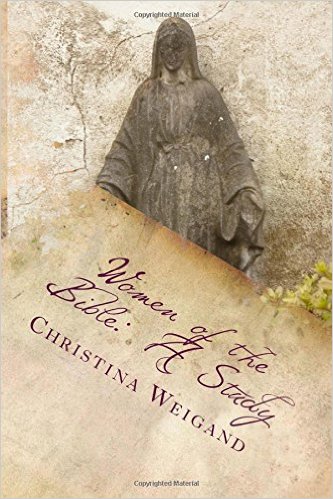 When the wife of Uriah heard that her husband had died, she mourned her lord. But once
the mourning was over, David sent for her and brought her into his house. She became
his wife and bore him a son. But the Lord was displeased with what David had done.
"The Lord on his part has forgiven your sin: You shall not die. But since you have utterly
spurned the Lord by this deed the child born to you must surely die." Then, David
comforted his wife Bathsheba. He went and slept with her; and she conceived and bore
him a son, who was named Solomon. The Lord loved him… (2 Samuel 11:26-27, 12: 13
14, 24, NAB)
Introduction:
In Bathsheba, we again encounter a woman who had very little control over the
circumstances of her life. Women in biblical times had very little say about their lives.
What they could control was their response to their situations. Unlike Michal, Bathsheba
Women of the Bible: A Study Weigand
48
did not become a bitter, angry woman. Instead, she chose to love and forgive. She also
turned to God and God rewarded her with a son who would be the next king.
Several years ago, my daughter did something that went totally against everything
I believed and thought I had taught her. I thought I was responding in love and doing all
the right things in response to the situation. Then a few years ago, I had a metanoia
moment, when I realized I had forgotten the most important thing. I had not forgiven her,
I had not forgiven myself and I had not asked or given God forgiveness. Although life
had moved on there was still blackness in my heart. I had to forgive and ask forgiveness.
Only then could I move on to true love and compassion.
Amazon Kindle: http://www.amazon.com/Women-Bible-Study-Christina-Weigand-ebook/dp/B00X19HRW6/ref=asap_bc?ie=UTF8
Amazon Print: http://www.amazon.com/Women-Bible-Study-Christina-Weigand/dp/1461042666/ref=asap_bc?ie=UTF8