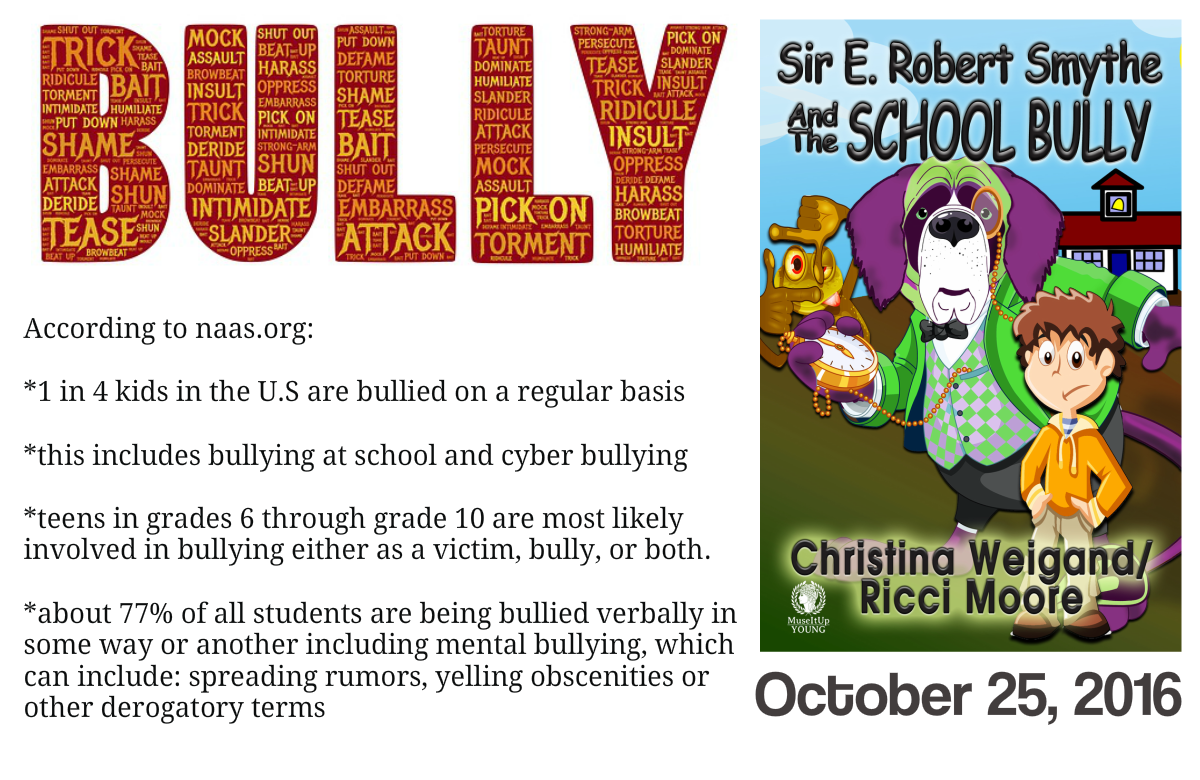 Today is the release day for Sir E. Robert Smythe and the School Bully. It is the first book in the Galactic Safety Ambassadors series for middle graders. I am really excited to have Sir E. Robert and his band of safety ambassadors visiting from the planet Gwill to help children navigate through the perils of tweendom.
Their first mission is to help Paul and Nathan solve a bully problem without getting hurt.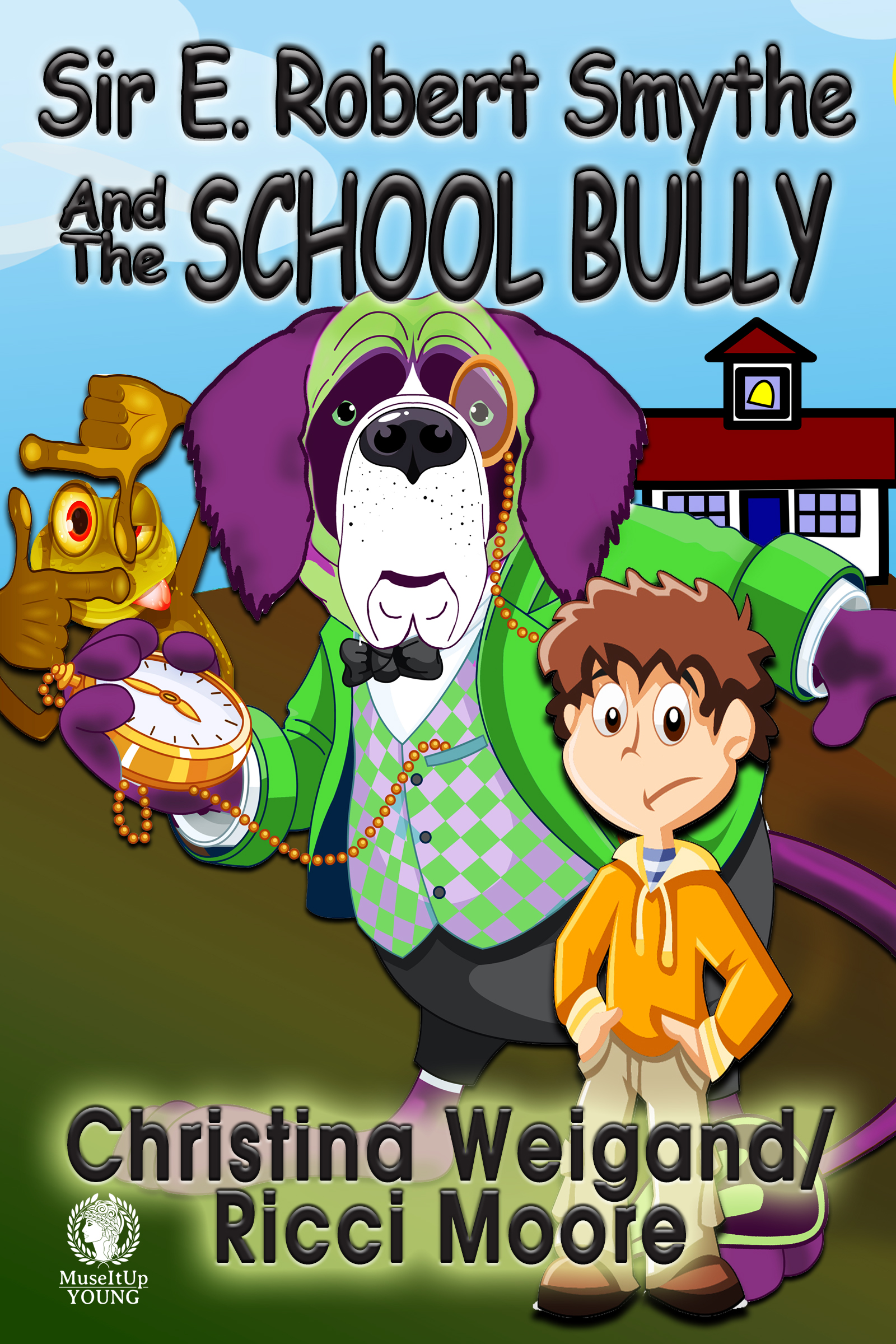 Nathan and Paul have a bully problem. Billy, the school bully, has chosen them to be the target of his aggression. Paul, along with Sir E. Robert Smythe of the Galactic Safety Council, discovers the root of Billy's issues and strives to convince the bully to change his ways.
When Billy runs away from home, Paul goes after him. Billy's dad, the cause of Billy's anger, finds the boys and threatens them. They are rescued but not before each are injured and Billy's dad escapes.
During their recovery they learn more about each other and face Billy's dad once again. Can they overcome their differences and confront the bullying going on in their school before someone gets seriously hurt?
Stay tuned for more about upcoming books in the series.
Link to FB live https://www.facebook.com/chris.weigand/videos/vb.1443501972/10207328361834308/?type=3&theater
Buy links:
MuseItUp Bookstore: https://museituppublishing.com/bookstore/index.php/new-releases/sir-e.-robert-smythe-and-the-school-bully-detail
Amazon Kindle: https://www.amazon.com/Robert-Smythe-School-Galactic-Council-ebook/dp/B01M0ONOUB/ref=asap_bc?ie=UTF8
Barnes and Noble: http://www.barnesandnoble.com/w/sir-e-robert-smythe-and-the-school-bully-christina-weigand/1124754418?ean=2940153517872
Kobo: https://store.kobobooks.com/en-us/ebook/sir-e-robert-smythe-and-the-school-bully