In the sixth month, the angel Gabriel was sent from God to a town of Galilee named Nazareth, to a virgin betrothed to a man named Joseph, of the house of David.  The virgin's name was Mary.  Upon arriving, the angel said to her: "Rejoice, O highly favored daughter!  The Lord is with you.  Blessed are you among women."  She was deeply troubled by his words, and wondered what his greeting meant.  The angel went on to say, to her: "Do not fear, Mary.  You have found favor with God.  You shall conceive and bear a son and give him the name Jesus.  Great will be his dignity and he will be called Son of the Most High.  The Lord God will give him the throne of David his father.  He will rule over the house of Jacob forever and his reign will be without end."
Mary said to the angel, "How can this be since I do not know man?"
The angel answered her: "The Holy Spirit will come upon you and the power of the Most High will overshadow you; hence, the holy offspring to be born will be called Son of God.  Know that Elizabeth your kinswoman has conceived a son in her old age; she who was thought to be sterile is now in her sixth month, for nothing is impossible with God."
Mary said: "I am the servant of the Lord.  Let it be done to me as you say." (Luke 1:26-38, NAB)
Mary was a teenager betrothed to an older man, Joseph.  Her life was all planned out, and then the Angel Gabriel visited her.  Mary didn't believe she was anything special, so why would God chose her for this special job.  Besides, this news would destroy her well planned life.  Joseph wouldn't want to marry her now.  But, Mary didn't consider any of this.  Instead she responded in faith, and God guarded Mary's reputation by sending an angel to Joseph.  Mary and Joseph quickly wed and did not have sexual relations until after the child was born.
After Jesus was born, for the next 30 years he lived with his family.  Jesus had a normal childhood, because Mary's vision of his identity was clouded by God.  So Jesus grew up with a home and siblings provided by Mary and Joseph.  When he was old enough he even carried on his foster father's carpentry trade.  When Jesus did finally begin God's work, Mary and his siblings were puzzled and uncertain about His ministry, but Mary continued to live in her faith.
Everyone should have faith like Mary.  Through her faith she glorified God.  Mary's simple faith and readiness to do God's will was a testimony to her faith.  Each of us is given our own unique gifts that we are to use to glorify God.
Two necessary things are needed for doing great things for God.  The first is God's responsibility.  It is a work he undertakes on your behalf.  "I repeat, it is owing to His favor that salvation is yours through faith.  This is not your own doing, it is God's gift; neither is it a reward for anything you have accomplished, so let no one pride himself on it.  We are truly his handiwork, created in Christ Jesus to lead the life of good deeds which God prepared for us in advance." (Ephesians 2:8-10, NAB)  In Ephesians we are told our salvation is through the work of Christ and a gift from God.
The second requirement is a willingness to serve God in whatever way He chooses to call you.  Mary stepped out in faith in response to God, and experienced great joy and suffering because of it.  Her joy came in the birth and life of Jesus Christ.  Her greatest suffering came with the crucifixion of Jesus, but the joy returned with His resurrection.  She lived her life in the presence of Jesus.  Mary like many of us was an ordinary woman who had a commitment to her call, and because of her commitment God blessed her.
Questions to Ponder:
What is my commitment to God like?
Would I be willing to sacrifice my life to do God's work?
Excerpted from Women of the Bible: A Study by Christina Weigand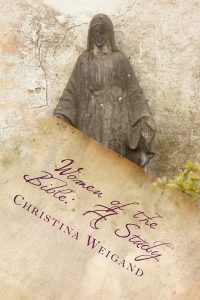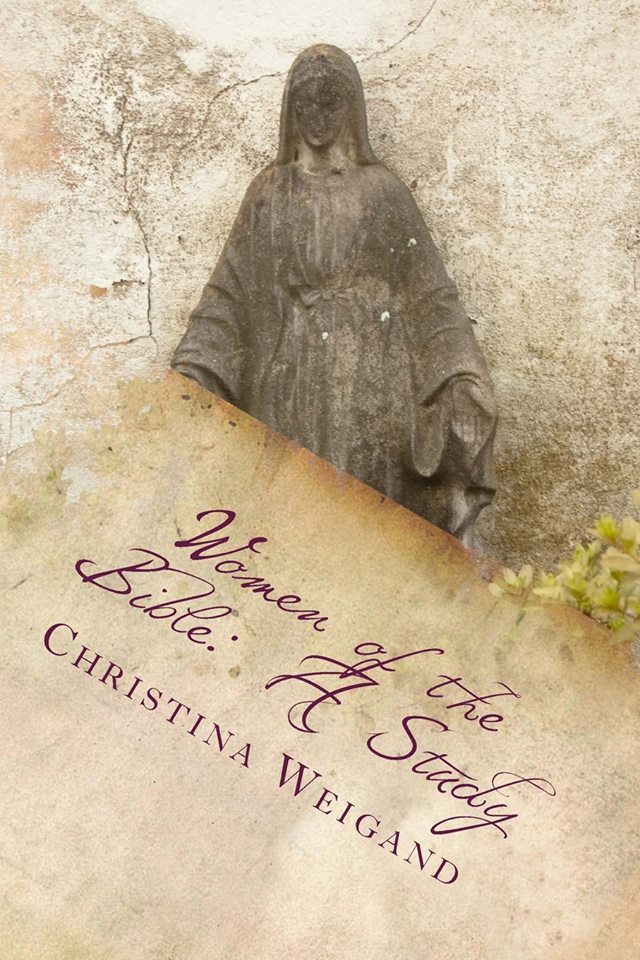 Buy Links
Amazon Print: https://www.amazon.com/Women-Bible-Study-Christina-Weigand/dp/1461042666/ref=sr_1_3?ie=UTF8&qid=1481034420&sr=8-3&keywords=Christina+Weigand
Amazon Kindle: https://www.amazon.com/Women-Bible-Study-Christina-Weigand-ebook/dp/B00X19HRW6/ref=sr_1_4_twi_kin_1?ie=UTF8&qid=1481034471&sr=8-4&keywords=Christina+Weigand
Barnes & Noble Print: http://www.barnesandnoble.com/w/women-of-the-bible-christina-weigand/1121859402?ean=9781461042662