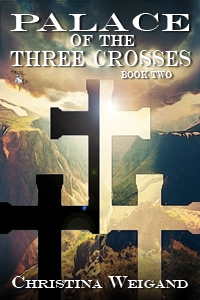 Seven Days: I can't believe it's only 7 days until the release of Palace of the Three Crosses: Book Two. That means only 7 days to read Palace of Twelve Pillars and be ready if you ever can be truly ready for what is going to happen in Three Crosses.
For a little taste of Three Crosses Margaret Fieland is hosting me on her blog today. Here is the link:http://margaretfieland.com/blog1/2013/09/13/3385/
Hop on over and check it out.