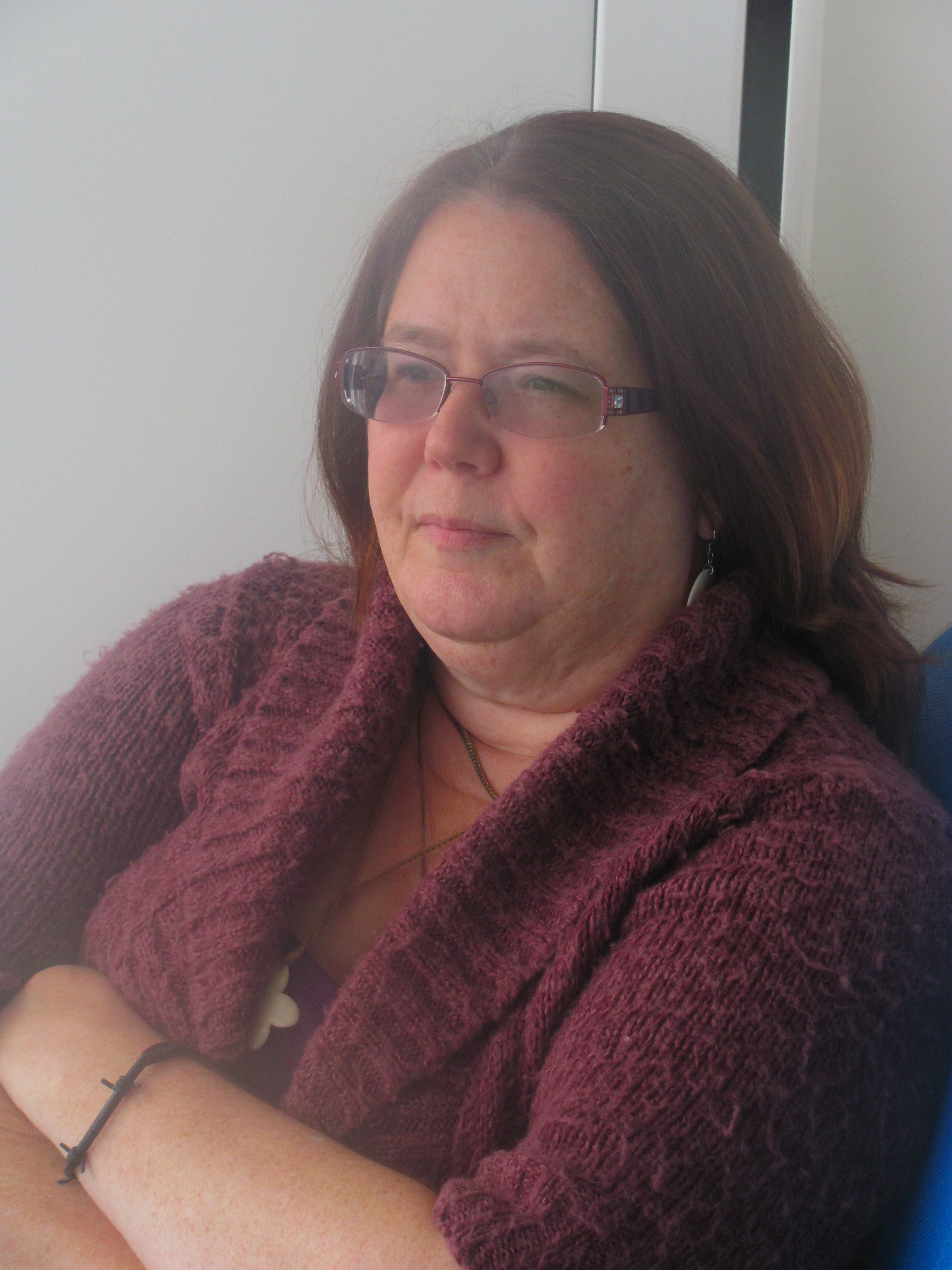 Christina Weigand's a writer, wife, and mother of three grown children and a middle school daughter. She is also Nana to three granddaughters. She lives with her husband and youngest daughter in Pennsylvania, returning there after a short sabbatical in Washington. Currently, she's working on fantasy novels and inspirational writing. Through her writing, she strives to share the Word of God and help people young and old to realize the love and mercy He has for everyone.
When she's not writing, she's active in her local Church as a lector, Bible Study, volunteering at her daughter's school helping the children develop a love for reading and writing. Jesus fills her home with love as she shares Him through her writing.
Christina Weigand
OBJECTIVE
To write for the glory of God and share His word with other Christians through my writing.
EDUCATION
Longridge Writers Group West Redding, CT.     Graduation 04/07
Certificate Novel Writing
Institute of Children's Literature West Redding, CT.     Graduation 11/04
Certificate: Writing for Children and Teenagers
LaRoche College Pittsburgh, PA                        Graduation: 5/95
Bachelor of Science Interior Design
Community College of Allegheny County
Pittsburgh, PA            Transfer  6/91
PROFESSIONAL EXPERIENCE
Columnist Christian Books for Women 1/09-1/2011
~writing a regular column entitled "God was at the Wedding, Where is He Now" about marriage and parenting with a Christian emphasis
Columnist Just For Mom 6/04-1/06
~ writing a regular column entitled "Writermom's Corner" about parenting, relationships and spiritual journeys
Columnist Extreme Woman 1/06-1/07
~writing a regular column entitled "God's Crazy Quilt that explores the different religions in an effort to educate women so we can build a bridge to cultural healing
Columnist Keepin' On 1/06- 1/07
~writing a regular column entitled "Building Strong Families" that explores issues of marriage and parenting in the building of strong families,
Section Editor Just For Mom 11/04-1/06
~ proofing, editing and formatting articles to be posted in the column "Timeout for Parents"
Writer The Plow 10/04-12/07
~ writing articles about church activities and people for publication in St. Richard's newsletter
The Plow
Other Writing
~ Sisters in the Lord 12/04
~ two articles in Moms In Faith in 2006
~ devotional posted in the online magazine Inspired Moms January 2005
~ article published in Once Upon a Time Fall 2005 about entitled "Why I Write"
~ article published in Together Fall 2005 entitled "Listening for God"
~ article on life experience published in ParentLife magazine January 2006
Kitchen Designer Excel Kitchen Center  1997-1999
Kitchen Designer Hechinger                    1994-1997
ACTIVITIES
~ SCBWI (Society of Children's Book Writers and Illustrators) Member
~ St. Gregory Catholic Church Member and Lector for Adults