Five great authors of four great books have brought their books together in a intriguing collection, Prodigies of Young Adult. Erin Callahan and Troy H. Gardner, authors of Wakefield agreed to come visit the Dragon's Lair and talk about their book. Other authors including Margaret Fieland and N.W. Harris as well as myself are the other others represented in the bundle and will be featured in the upcoming weeks.
Now Myrria would like to introduce Erin Callahan and Troy H. Gardner.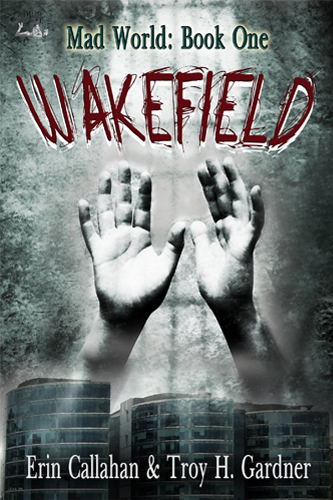 Wakefield Blurb
Orphans Astrid Chalke and Max Fisher meet when they're sent to live at Wakefield, a residential and educational facility for teens with psychiatric and behavioral problems. Astrid's roommate cuts herself with anything sharp she can get her hands on and Max's roommate threatens him upon introduction.
Just as Astrid and Max develop a strong bond and begin to adjust to the constant chaos surrounding them, a charming and mysterious resident of Wakefield named Teddy claims he has unexplainable abilities. Sometimes he can move things without touching them. Sometimes he can see people's voices flowing out of their mouths. Teddy also thinks that some of the Wakefield staff are on to him.
At first, Astrid and Max think Teddy is paranoid, but Max's strange recurring dreams and a series of unsettling events force them to reconsider Teddy's claims. Are they a product of his supposedly disturbed mind or is the truth stranger than insanity?
Character Interview

Here is our first interview with one of the Mad World characters. The authors had the chance to sit down with Max Fisher at a picnic table in the Wakefield courtyard and ask him a few questions.
Hi, Max.
Um, hi. *scratches absentmindedly at the mole below his right eye*
Thanks so much for taking the time to chat with us.
It's cool. It got me out of self-esteem group.
Excellent. We're going to base this interview on the ten questions James Lipton always asks his guests on Inside the Actors Studio.
Oh, okay. That guy's facial hair scares me.
Yes, he is a little eccentric, but we like his questions.
Cool. Shoot.
What is your favorite word?
Wow, there are a lot of words. I'll go with "yes," I guess.
What is your least favorite word?
That's easier. I find most words for body parts equally horrible.
Interesting. What word for a body part makes you cringe uncontrollably?
Armpit.
What turns you on?
Uhhhhh…I'll go with kindness.
Aww, that's cute. What turns you off?
Being the center of attention.
What's your favorite curse word?
Assface.
Wow. What do you like about assface?
It brings to mind a really hilarious visual image.
What sound or noise do you love?
Classic rock.
Do you have a favorite classic rock song?
It depends on my mood. Right now, I'll go with "Freebird."
Nice. What sound or noise do you hate?
Alarm clocks. Also, the sound of my door clicking open and clicking shut when the staff check on us at night.
What profession would you like to attempt?
Hmm. Something where I don't have any homework and I get to work in a cubicle.
What? Seriously? Because we've both done that and…
It looks like fun on The Office.
Okay, fair enough. Do you prefer the US version or the British version of The Office?
There's a British version?
Nevermind. What profession would you not like to attempt?
Prison guard.
If heaven exists, what would you like to hear God say when you arrive at the pearly gates?
Your mom and dad are waiting for you.
Adorable. Thanks Max.
Thanks for getting me out of group therapy.
Links
Series Website: www.madworldseries.com
Goodreads: https://www.goodreads.com/series/104517-mad-world
Twitter: https://twitter.com/madworldseries
Buy on Amazon: http://www.amazon.com/Wakefield-World-Saga-Series-ebook/dp/B009M7GC72/ref=pd_rhf_gw_p_t_1_SMV4
iBookstore Bundle: https://itunes.apple.com/us/book/prodigies-of-young-adult/id911843891?mt=11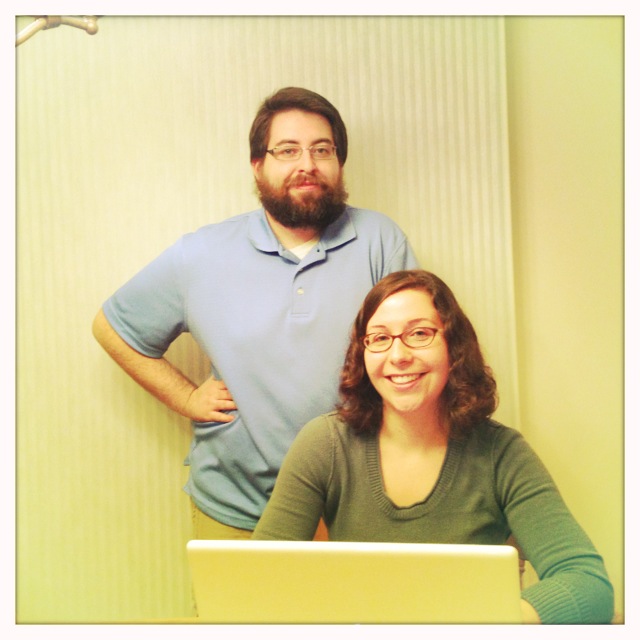 Erin's Bio
Erin grew up by a small glacial lake in New Hampshire and, after brief stints in Colorado and Rhode Island, she settled in the granite state with her husband. As a small child, she told her mother she'd defaced a wall with crayons because she'd been possessed by an imp. She's convinced that same imp drives her to write. When she's not at her day job or cranking out novels on her laptop, you can find her soaking in the new golden era of television, stalking her favorite musicians on Twitter, trying not to embarrass herself on the volleyball court, and reading books of all sorts. She loves the color red, hates the phrase "no offense," and thinks birds are creepy. A year after graduating from law school, she found herself unemployed and took a job at a facility similar to the one featured in Wakefield. She lasted only a year, but the kids she met there will forever serve as a well of inspiration.


Troy's Bio
Troy grew up in New Hampshire and graduated with a B.A. in English/Communications with a dual concentration in film and writing from the Massachusetts College of Liberal Arts. He spent ten years working in the banking industry dreaming up numerous stories to write. When not working on his writing, which is seldom, Troy conquers video games. For more, check out TroyHGardner.com.