About the Story:

Bensin, a teenage slave and martial artist, is desperate to see his little sister freed. But only victory in the Krillonian Empire's most prestigious tournament will allow him to secretly arrange for Ellie's escape. Dangerous people are closing in on her, however, and Bensin is running out of time.  With his one hope fading quickly away, how can Bensin save Ellie from a life of slavery and abuse?

What is the Collar for, and What is a Cavvarach?

The story is set in a world very much like our own, with just a few major differences.  One is that slavery is legal there.  Slaves must wear metal collars that lock around their neck, making their enslaved status obvious to everyone.  Any slave attempting to escape faces the dilemma of how and where to illegally get their collar removed (a crime punishable by enslavement for the remover).  

Another difference is the popularity of a martial art called cavvara shil.  It is fought with a cavvarach (rhymes with "have a rack"), an unsharpened weapon similar to a sword but with a steel hook protruding from partway down its top edge.  Competitors can strike at each other with their feet as well as with the blades.  You win in one of two ways: disarming your opponent (hooking or knocking their cavvarach out of their hands) or pinning their shoulders to the mat for five seconds.
Excerpt: Some Pretty Impressive Skills
Opening the cavvarach case, Bensin lifted the weapon out, stepping back to brandish it in some practice swings. He loved the way the sunlight reflected off the gleaming steel, the pleasantly squishable feel of the foam rubber that coated the hilt, the sharp angle of the hook jutting out toward him from halfway along the blade's top edge, the precise weight as he swung it. The ache in his back ceased to matter, and for a moment he almost forgot that he was being sold away from his sister. The cavvarach became another limb, the shil and padding an extra layer of skin.
Mr. Mayvins faced him, his own cavvarach poised. "Ready?"
"Yes, sir."
Bensin waited and let him take the offense. The man tested his defenses, his blade striking high, low, left, right. Bensin caught every blow on his own blade or on his shil, careful to avoid his opponent's hook. Mr. Mayvins struck out with his feet in half a dozen different kinds of kicks, some aimed to knock the weapon from Bensin's hand, others to knock him off balance so he could pin him to the ground, the two possible ways to win at cavvara shil. He's good. But so was Bensin's defense, and soon he was striking out with kicks of his own, lunging and slashing, attempting to hook his opponent's weapon, dodging and ducking and sidestepping.
There was something exhilarating about cavvara shil. Bensin never felt more alive than when he was sparring with a skilled partner or competing in the ring surrounded by dozens or hundreds of onlookers. Of course, most of the time the onlookers were cheering for his opponent. Slave fighters had few actual fans. But Bensin had learned not to care, because cavvara shil was one activity in which slave and free were equal. The exact same rules applied to both, and you never got in trouble for hurting a free person as long as you played by the rules. And so he could give it his all, losing himself in the joy of an activity he loved and was good at. He knew he was out of shape, thanks to his sore back and the fact that he had missed his practice and most of his daily workouts for the last fortnight. But still, sparring now was like spending time with a close friend.
"All right, enough," the trainer ordered finally. They both stepped back and lowered their cavvarachs, dripping sweat and panting. Neither of them spoke as they peeled off their padding and shils. But as they stuffed them back into the duffel bag, the man grinned at Bensin. "You've got some pretty impressive skills, you know that?"

Want to Find out a Little More?

Click here to read a description of the setting and what life is like for slaves and others in that world.
Click here to read chapter 1 for free!
Click here to download The Collar and the Cavvarach from Amazon.
Click here to download The Collar and the Cavvarach from Smashwords (for Nook or in other digital formats).
About the Author: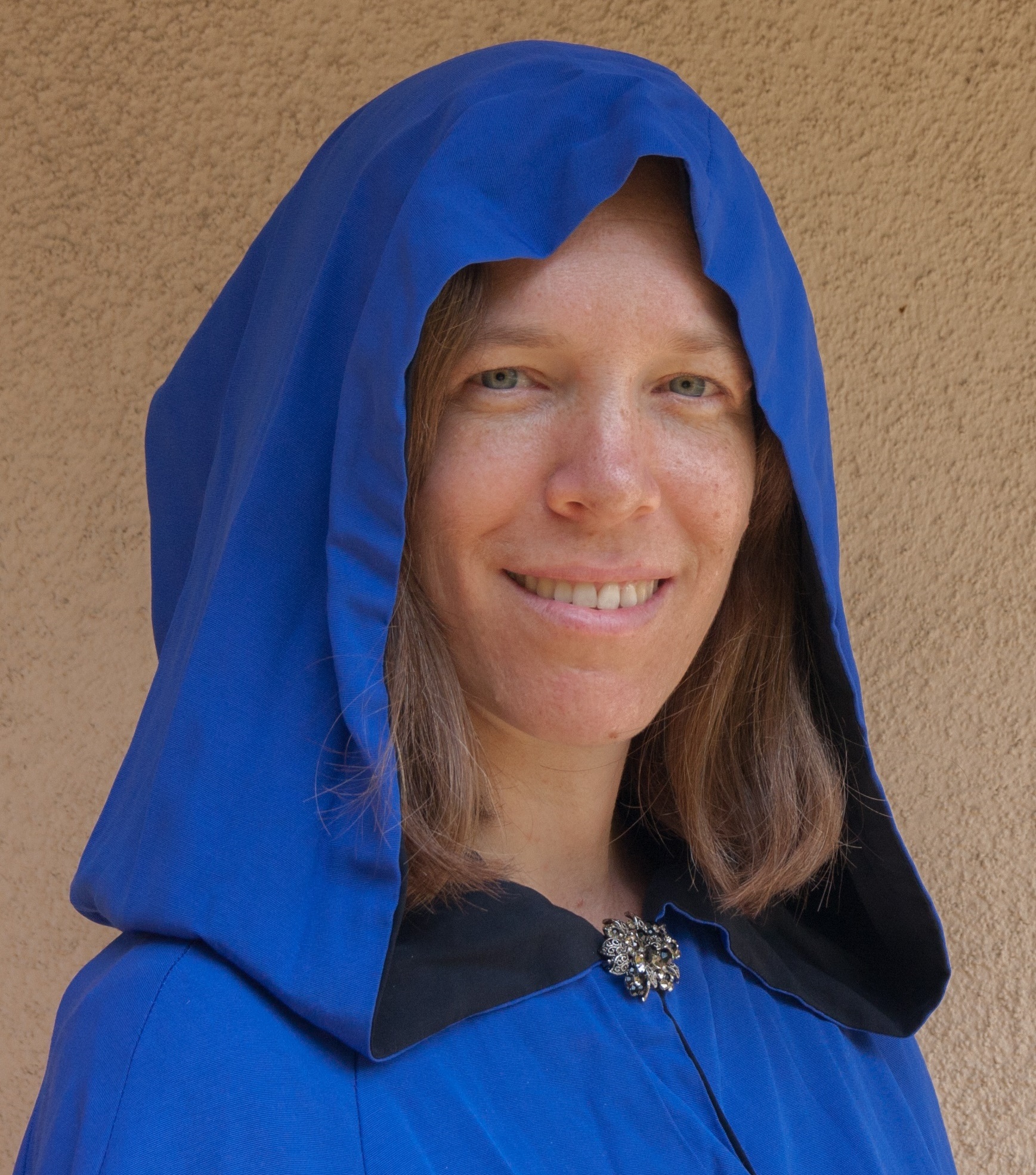 Annie Douglass Lima spent most of her childhood in Kenya and later graduated from Biola University in Southern California. She and her husband Floyd currently live in Taiwan, where she teaches fifth grade at Morrison Academy. She has been writing poetry, short stories, and novels since her childhood, and to date has published ten books (one YA action and adventure novel, four fantasies, a puppet script, and four anthologies of her students' poetry). Besides writing, her hobbies include reading (especially fantasy and science fiction), scrapbooking, and international travel.

Connect with the Author Online:
Email: AnnieDouglassLima@gmail.com
Blog: http://anniedouglasslima.blogspot.com
Facebook: https://www.facebook.com/AnnieDouglassLimaAuthor
Twitter: https://twitter.com/princeofalasia
Goodreads: http://bit.ly/ADLimaOnGoodreads
Amazon Author Page: http://bit.ly/AnnieDouglassLimaOnAmazon
Smashwords: https://www.smashwords.com/profile/view/AnnieDouglassLima
LinkedIn: http://bit.ly/ADLimaOnLinkedIn
Google Plus: http://bit.ly/ADLimaOnGooglePlus